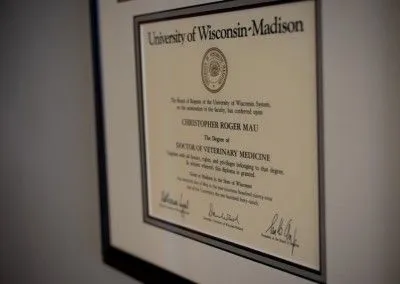 Paws & Co Clinic was founded in August of 2012 and started out as a mobile vaccine clinic. We started doing the walk-in clinics in Royalty Pet Foods in Green Bay and quickly expanded to add 3 locations in the Milwaukee area, Pet Supplies Plus in Greenfield and Glendale and Pet Supply Port in Saukville. In the beginning of 2013, we started doing preventative care house calls within the greater Green Bay area. During our time at the walk-in clinics and house calls, we were asked so many times if we do dentals, spays, and neuters; it got us thinking…
In September of 2014, we went from Paws & Co Low Cost Vaccine Clinics to Paws & Co Wellness Clinic with the opening of our clinic located on the east side of Green Bay. Bringing our same model of high quality care/low prices to the clinic setting and expanding our veterinary services. Now we operate solely out of our Green Bay clinic location.
Mission Statement:
"Paws & Co Clinics seeks to honor God by cherishing and impacting each life we touch."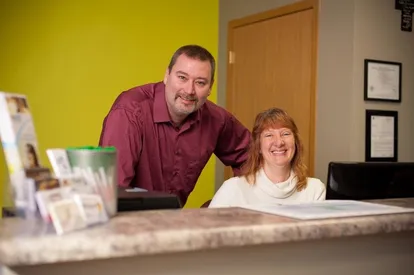 We believe we are nothing without God and it is through the gifts and talents He has given us that we are to change the destiny of each life we touch. To serve our employees, patients, and clients in a manner that honors God and impacts lives for Him.
Vision Statement:
"Serve"
To lead is to serve. We wish to serve our community to our greatest ability, and be a witness for Jesus. To treat every patient as if we were treating them for God.